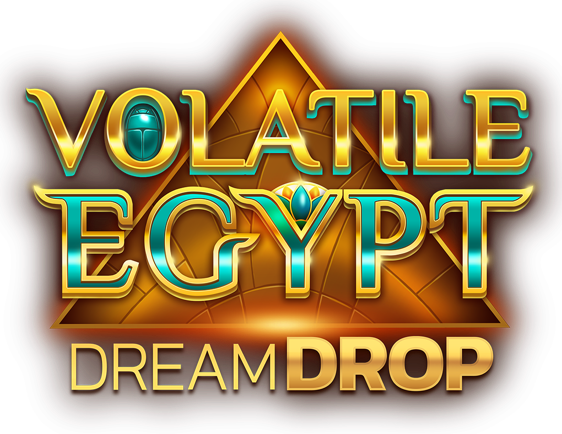 VOLATILE EGYPT
Enter the Volatile Egypt, aclassically themed slot where you get to choose your own path. Deep in these old tombs, the Wilds have grown more and more powerful. Concentrated to the middle 3 reels, each reel boasts Wilds with multipliers stronger than the reel before it. Land them all for some really exciting moments.
Once you stand before the chamber of the Free Spins,4 choices are presented. Each choice has a unique set of Wild Multipliers and amount of free spins. Once you've made your pick, enter and see the wins stack up.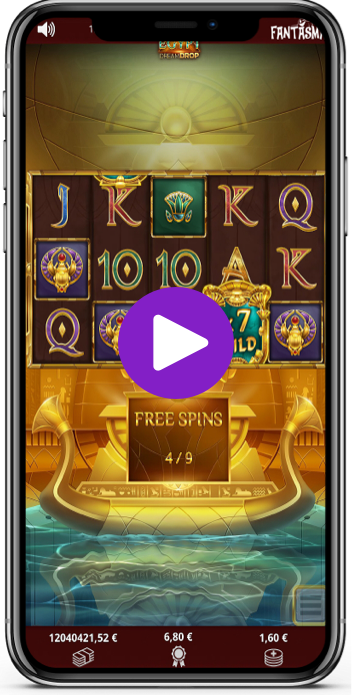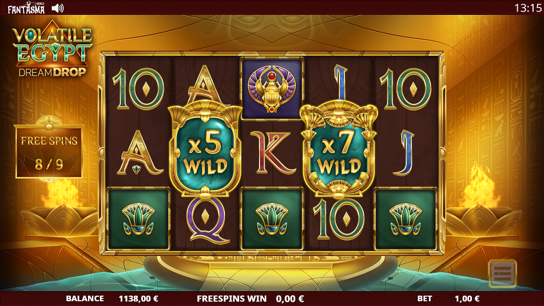 MULTIPLIER WILDS
Multiplier Wilds appear on the middle 3 reels. They have multipliers connected to the reel they land on. In the Base Game, the multipliers for reel 2 reel 3 and reel 4 are 3x, 4x and 5× respectively.
If 2 or more Multiplier Wilds appear on a winning line, they multiply with each other.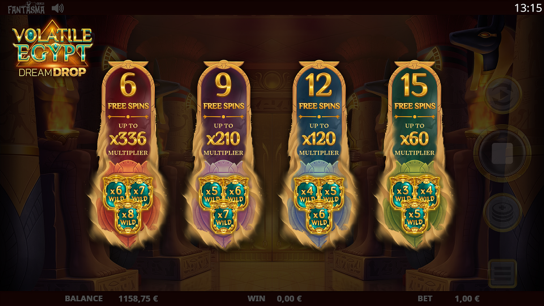 FREE SPIN VOLATILITY SELECTION
Pick between 4 Free Spin options, each with a unique set of Multiplier Wilds and number of spins.
Option 1 has 6 spins with Multiplier Wilds 6x, 7x, 8x.
Option 2 has 8 spins with Multiplier Wilds 5x, 6x, 7x.
Option 3 has 12 spins with Multiplier Wilds 4x, 5×, 6x.
Option 4 has 15 spins with Multiplier Wilds 3x, 4x, 5x.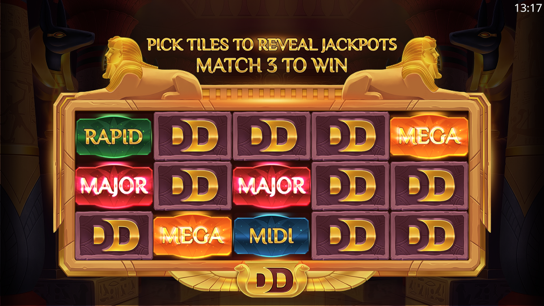 DREAM DROP
The Dream Drop Bonus is randomly triggered by landing 5 Dream Drop Symbols before any normal spin. There are 5 jackpots that can be won: RAPID, MIDI, MAXI, MAJOR or MEGA.
In the Dream Drop Bonus you are presented with 15 options and the aim is to reveal 3 of the same jackpots. Clicking on each option reveals the jackpots. Once 3 of the same jackpots have been revealed, that prize will be awarded and the jackpot round will end.
GAME DATA
General Game Atributes
| | |
| --- | --- |
| Game ID | volatileegyptdd |
| Columns x rows: | 5×3 |
| Payout mechanic: | 15 line |
| RTP: | 94% (incl.12 % Jackpot contribution) |
| Volatility: | Medium-High |
| Max Win: | 6553.75x |
| Hit Frequency: | 22.77% |
| Default Bet: | 1.00 € |
| Min Bet: | 0.20 € |
| Max Bet: | 100.00 € |
| Free Spins: | 1 in 232.48 |
| Free Spins Value: | 40.66× |